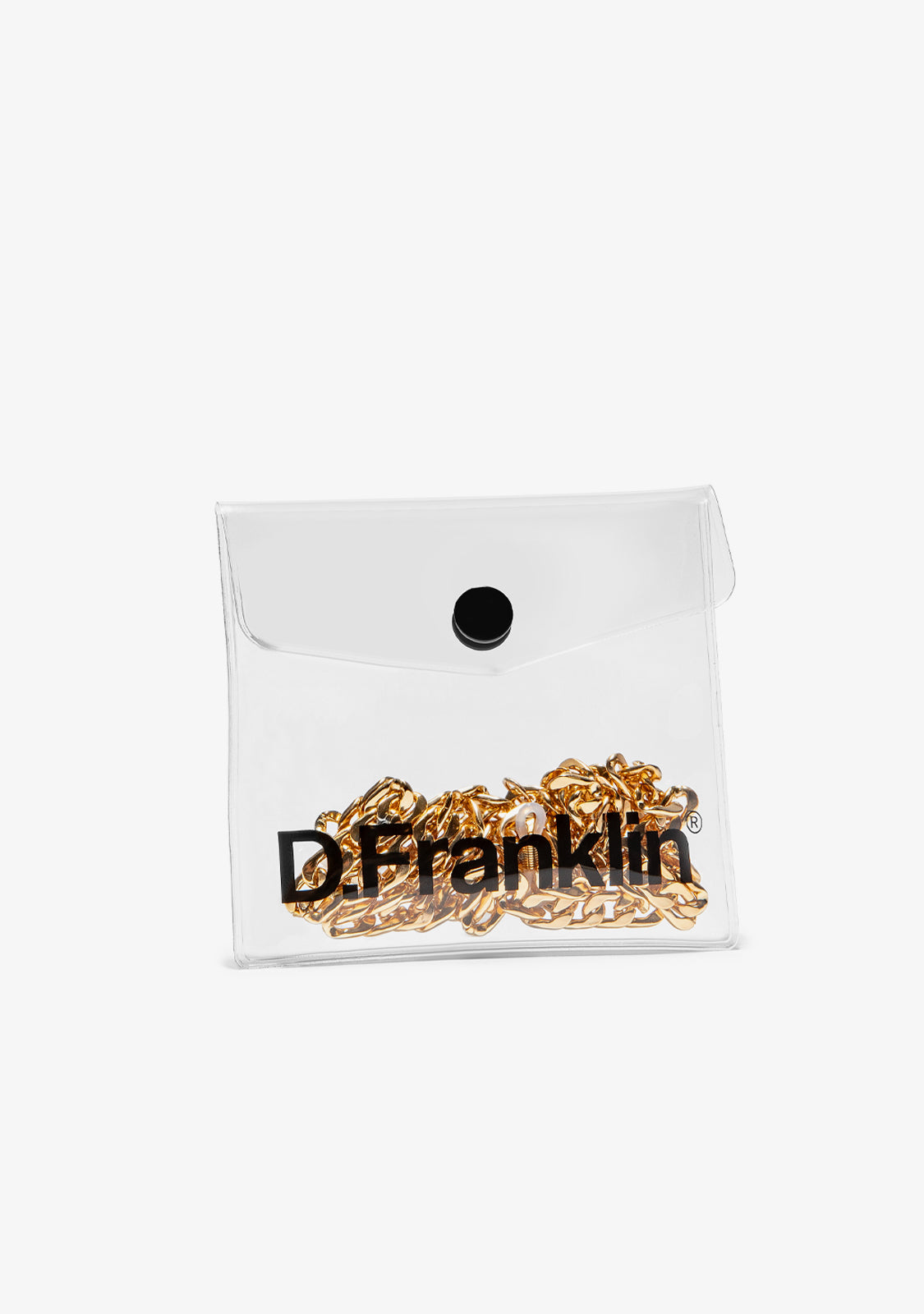 Link Chain Gold
D.Franklin eyewear chain with link aesthetics. An accessory to hang the style of your look. Or to connect with your uncommon side. 
Link your essence with this gold-toned design. Its rectangular pieces connect together to form a size-adjustable strap. It also features our metallic emblem at one end.
Piece created with acrylic material, valid for any model.